Onsite Review & Assessment
Practical Onsite Safety Review & Assessment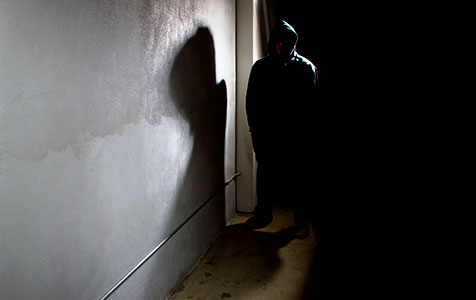 Perhaps you recently had an incident or inspection that requires expert advice and guidance. A situation  that having an advocate on your team may help to mitigate the situation, and provide an effective path forward.
If so, you are not alone. Many organizations, especially those without a complete OSHA staff, may benefit from having an advocate on their team to help bring the incident or event to a successful resolution.
Whether you are facing a dilemma or looking to be more proactive about safety, an Aurora Safety onsite review and assessment reinforces company security and adherence to regulatory oversight. Aurora Safety helps to evaluate your facility for safety/security compliance and direct vulnerability and consequence. Our team includes former OSHA Management Team members, Former Corporate Risk Management team, Former Secret Service, FBI, Fire Rescue, Law enforcement and military specialists who have worked in a broad range of venues and operations.
Designed for your facility, an Aurora Safety onsite safety review and assessment  helps to identify risks or events that may compromise your security and safety.
We review any current safety qualifications and training programs at your location as well as any licensing policies for personnel.
Some of our most common safety review and assessment clients include:
K-12 schools
higher education
Fortune 500 companies
industrial facilities
office environments
government facilities
public safety facilities/police/fire/EMS
911 communications centers
emergency operations centers
small & family-owned businesses
homeland security operations
We can help you identify areas of potential threats or hazard and offer you options to consider for safety improvement in multiple areas:
process & equipment dangers
work-culture hazards
vulnerability to natural phenomena & man-made events
potential worker & environmental consequences
Your Aurora Safety review and assessment may further provide you with components for consideration or enhance your existing programs:
recognition of current good practices
greater organizational safety awareness
a thorough safety-management plan
current/updated safety policies
ideas for accountability & incentive
a continuous learning environment
Safety Review & Assessment: Mike Fagel Qualifying Experience
Corporate Risk Manager, Aurora Packing Company | 1975-2015
Safety Manager
OSHAVoluntary Protection Programs (VPP) Manager at 5 worksites | 1979-2015
Argonne National Laboratory Field Trainer | 2003-Present
Instructor, National Center for Biomedical Research & Training at LSU
Instructor, National Center for Security & Preparedness | 2007-Present
Safety Review & Assessment: Mike Fagel Qualifying Credentials & Licenses
Certified Emergency Manager (lifetime)
Certified Hazard Control Manager #2256
Certified Emergency Healthcare Professional #0121
Certified Emergency Disaster Professional #0029
World Safety Organization – WSO-Certified Safety Executive
Certified Safety & Security Director
Certified Hazardous Materials Supervisor
Certified Government Environmental Officer
Certified Government Safety Officer
Certified Safety Instructor, Master Level
Certified Firefighter
Certified Emergency Medical Technician-Instructor
Contact Us Today
Operating with current, thorough safety measures helps your organization remain productive and profitable, contributes to peace of mind and keeps you in compliance. Call us at (630) 907-2020 to further discuss our experience and qualifications for onsite safety review and assessment, including threat assessment for homeland security.